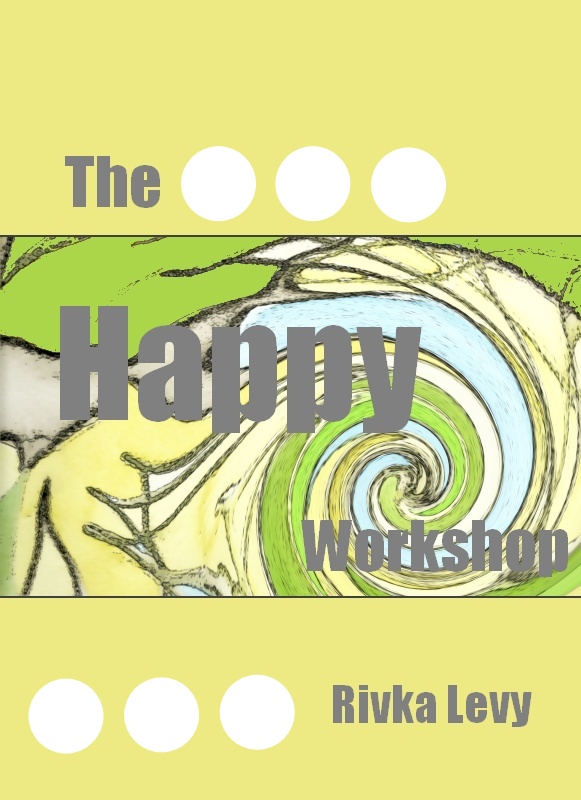 Mrs. Rivka Levy is a highly impressive person.  Not only is she bright and well-educated in the teachings of Rabbi Shalom Arush and Rebbe Nachman of Breslev, but she is an exceedingly kind person.
Rivka is one of  Breslev Israel's most respected writers. She's just written a marvelous new ebook of her own called the Happy Workship. It's on how to achieve real and lasting happiness based upon the teachings of Rebbe Nachman of Breslev. It's available here for only $2.99. Who said you can't buy happiness!
Here's the publisher's description of the book: It's "An eight week program to finding lasting, genuine happiness. The book will enable readers to work out what is really making them miserable; what they can do about it; and how they can keep a positive frame of mind even in the most challenging of circumstances. As well as tried and tested advice and practical tips for how to stay happy even when life gets difficult, the book also contains a number of practical exercises, to help readers understand what's really going on in their own lives."

Another one of her Rivka's many community services is a weekly lecture for women on emuna-based parenting. Her lectures, which are based on the teachings of Rabbi Shalom Arush, are both practical and fun. The lectures are given in English on Monday mornings from 9am - 10am in Yad Binyamin.
Bye the way, if you'd like to be friends on facebook don't be shy. All you've got to do is request it here!
Dr. Zev Ballen